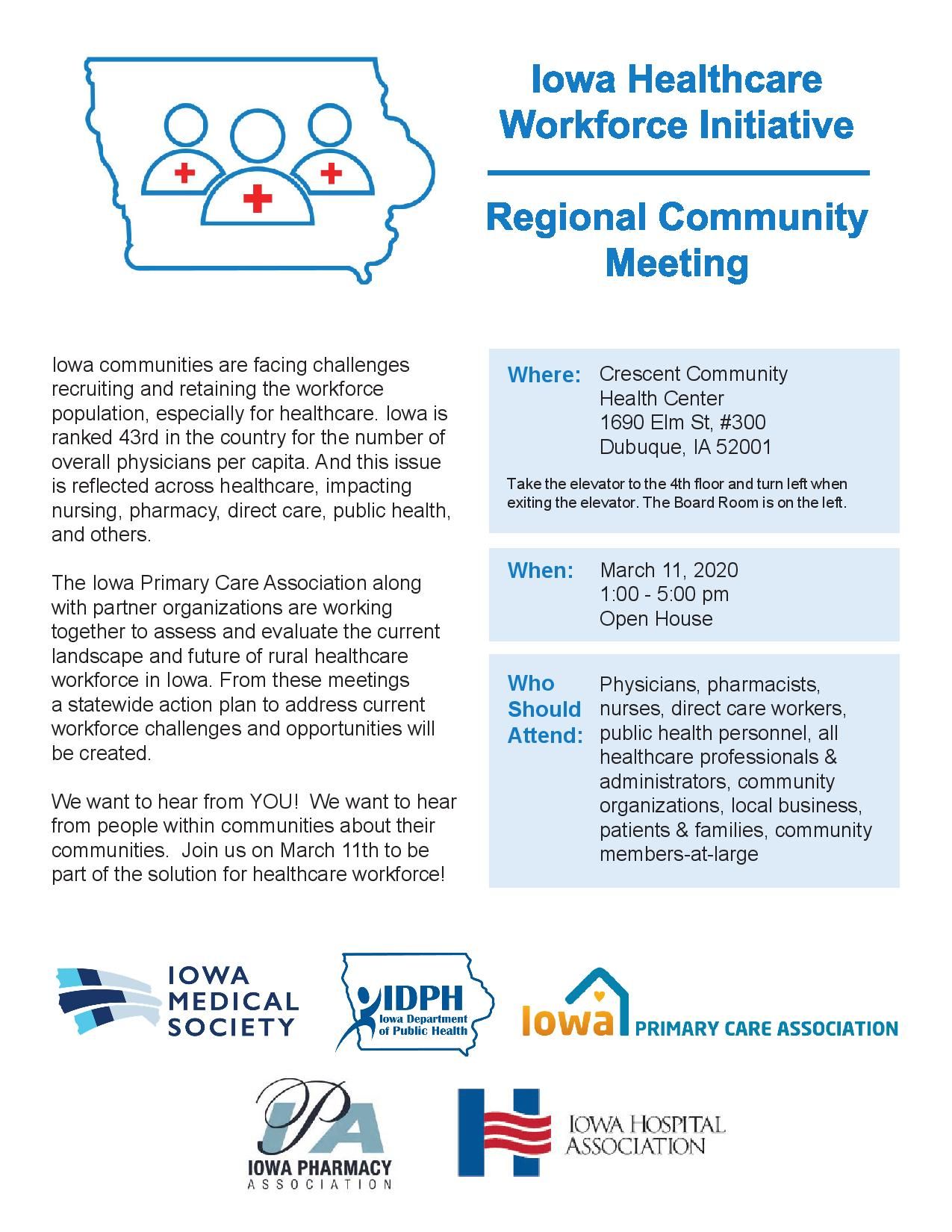 Iowa communities are facing challenges recruiting and retaining the workforce population, especially for healthcare. Iowa is ranked 43rd in the country for the number of overall physicians per capita. And this issue is reflected across healthcare, impacting nursing, pharmacy, direct care, public health, and others.
The Iowa Primary Care Association along with partner organizations are working together to assess and evaluate the current landscape and future of rural healthcare workforce in Iowa. From these meetings a statewide action plan to address current workforce challenges and opportunities will be created.
We want to hear from YOU! We want to hear from people within communities about their communities. Join us on March 11th to be part of the solution for healthcare workforce!