Mary Rose Corrigan, RN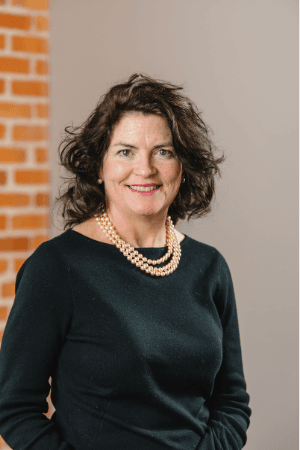 Mary Rose Corrigan received her BSN from Mt Mercy College and her MSN from Clarke College. She has worked for the City of Dubuque Health Services Department since 1985 and in her current role as public health specialist since 1989. She has been involved in the delivery of many public health programs and services, along with initiating many new programs and policies, including, the Crescent Community Health Center (Crescent). Mary Rose works with local, state and federal partners on public health policy and programs, including health promotion and disease prevention, community emergency preparedness education and planning and response, including pandemic planning. She has served on several community based organization boards, higher education boards and also hosts nursing and public health students for public health experience and internships.   
Mary Rose joined the Crescent board in 2006. "Serving on the Crescent board allows me to share and give my time and public health, nursing and management experience. I have a passion for health and wellness and believe all should have access to healthcare, including dental care. I enjoy the relationships and friendships I have developed and maintained over the years of being involved with Crescent- these are priceless," said Corrigan. "I am so proud our community has a clinic that is welcoming and provides quality care for all.  We've come so far in such a short time- all with the support of so many and our community as a whole."
In her spare time, Mary Rose enjoys biking, walking, and the outdoors along with cooking, traveling and trying new adventures. She is a native Dubuquer married with two sons in college.