John McAndrew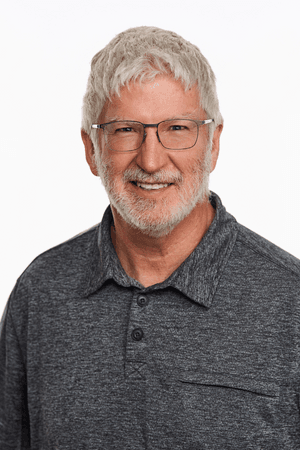 John McAndrew returned to Iowa after a 4-decade absence in Pandemic Year One, 2020, arriving two days after the derecho that swept the state. He received his bachelor's degree (in Religion & Philosophy) from Cornell College, and used to retreat at New Melleray Trappist Abbey in Peosta. So Dubuque is close to old stomping grounds.
In the years since Cornell, John lived in Missouri, California, and, most recently, Santa Fe, New Mexico. He worked in sales for Harper & Row (later HarperCollins) Publishers, earned a master's degree at St. John's College in Santa Fe, worked in medical records, was a freelance writer, and did other odd jobs as opportunities presented themselves. 
Volunteering has always been as essential to his life as compensated work. John served on the board of the Permaculture Credit Union, as a court monitor for the Santa Fe Rape Crisis Center, as a fundraiser for the Leukemia and Lymphoma Society, and as a state coordinator for Citizens' Climate Lobby.
When John arrived in Dubuque, he contacted Crescent Community Health Center to establish medical care. Community Health Centers (CHCs) were a new concept to him. He was attracted to the way CHCs provide high quality healthcare to the entire community, both as a recognition of the common needs of a diverse population, as well as a prudent investment in the community. He was honored to be asked to join the board in 2021, and is excited to learn about its operations and help it live out its core values.