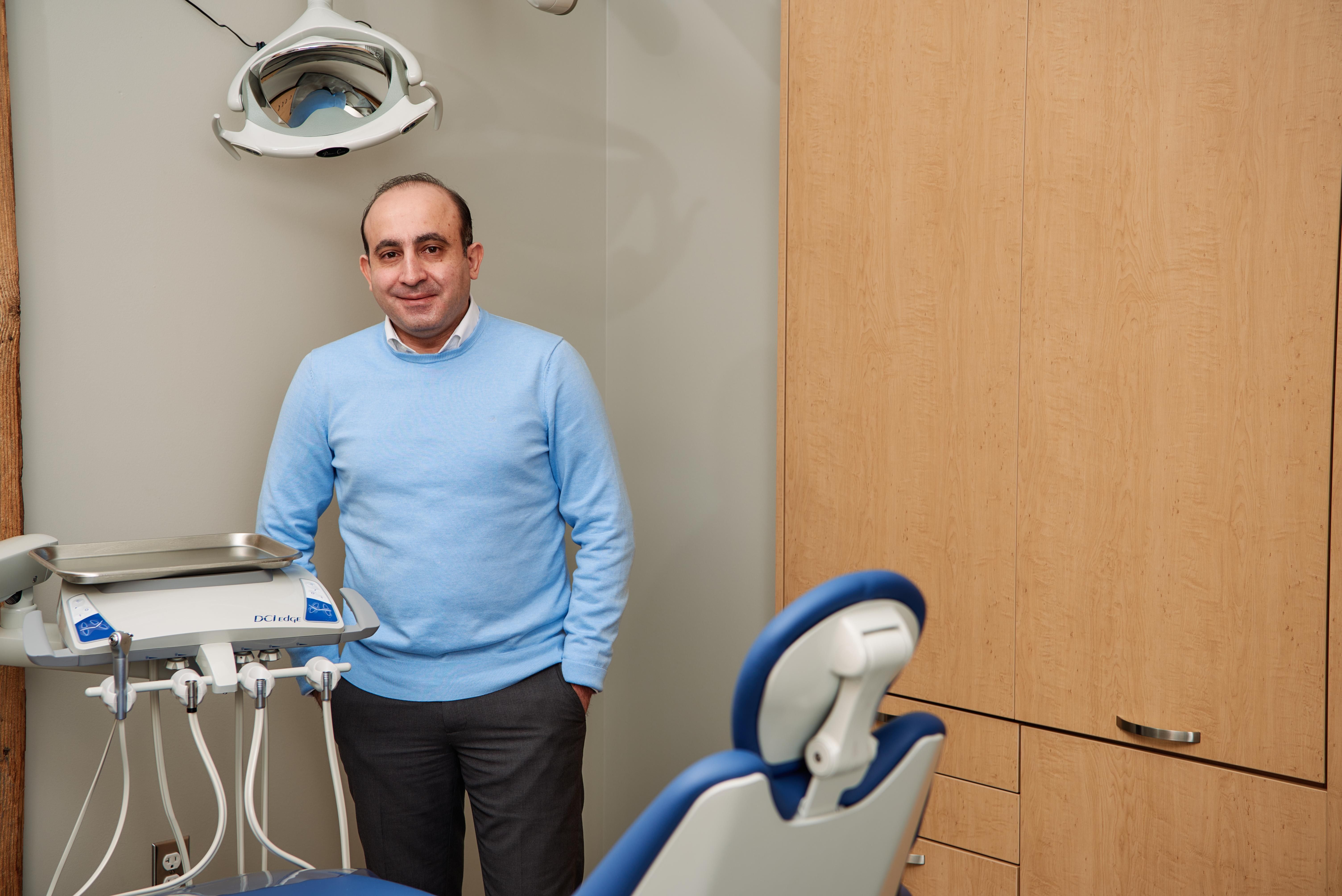 DELTA DENTAL OF IOWA FOUNDATION AWARDS CRESCENT COMMUNITY HEALTH CENTER $850,000 AND ADDITIONAL $500,000 FOR MATCHING GRANT PROGRAM TO EXPAND DENTAL SERVICES
JOHNSTON, IA (December 6, 2022) – Crescent Community Health Center in Dubuque will increase its dental services with the support of a $850,000 grant from Delta Dental of Iowa Foundation and an additional $500,000 dollar-for-dollar matching fundraising campaign. As part of its oral health expansion, Crescent is renovating its existing space to expand oral health services to include dedicated oral surgery and pediatric dental suites and create a state-of-the-art dental lab onsite. Additionally, Crescent has established an Advanced Education in General Dentistry Residency Program (AEGD) for a one-year certificate, post-doctoral training program in partnership with New York University Langone Dental Medicine (NYU Langone). They have also partnered with Northeast Iowa Community College (NICC) to support a two-year training program for the hygiene students to receive their clinical training at Crescent. These opportunities will significantly enhance the dental residents' and hygienists' knowledge and clinical skills, which will positively impact access, treatment outcomes and quality of care provided to the community. The renovation is expected to be completed at the end of 2023.
"The support Delta Dental is providing will allow for expansion of services at Crescentfor a wide spectrum of high need patients from the very young to older frail adults, which directly ties to our Foundation's goals," said Suzanne Heckenlaible, executive director of Delta Dental of Iowa Foundation. "Crescent's holistic approach to dental care reflects their commitment to an integrated dental experience for all their patientswhile educating the future workforce."
With the expanded dental services, Crescent expects to serve more than 11,500 patients in the Dubuque area and surrounding counties. Crescent expanded dental services in 2020 to offer reconstruction treatments focusing on tooth replacement solutions. Initially Crescent projected 275 prosthetic procedures would be completed in 2021. The actual number of patients receiving restorative treatments in 2021 was more than 1,600. As the need for dental care increases, Crescent also recognized the need to train the next generation of dental professionals to advocate and care for underserved populations.
"The generous gift from the Delta Dental of Iowa Foundation assists us greatly in our efforts to expand dental services, while addressing the future of the dental workforce in our community," said Gary Collins, chief executive officer of Crescent. "We will be able to provide pediatric, oral surgery, and advanced prosthetic services including dentures, crowns, and bridges, supported by our state-of-the-art, onsite dental laboratory. This will increase access for patients in need of comprehensive dental care and allow us to address a significant need for specialty services as well," said Dr.Marco Rouman, chief dental officer of Crescent.
In addition to the $850,000 grant to expand dental services, Delta Dental of Iowa Foundation is providing a dollar-for-dollar matching commitment for an additional $500,000 received through individual and corporate donations. As the year comes to an end, donations made to this campaign are tax deductible for participants. For more information about supporting the dental expansion at Crescent, please contact Barb O'Hea, Mission Advancement Director at bohea@crescentchc.org.
###
About Delta Dental of Iowa
Delta Dental of Iowa, a not-for-profit health and wellness company, provides dental and vision benefits to more than 1.6 million Iowans. Locally focused and nationally networked, Delta Dental of Iowa and its Foundation invest in robust community systems and partnerships. These efforts empower and engage all Iowans to have optimal oral, vision, and overall health. Since 2002, Delta Dental has invested more than $56 million to improve the oral and overall health of Iowans.
Delta Dental of Iowa is a member of the Delta Dental Plans Association, the leading national network of independent dental service corporations. The Delta Dental member companies provide dental benefits to more than 85 million Americans in more than 157,000 employee groups throughout the country. For more information, visit the website at www.deltadentalia.com.
About Crescent Community Health Center

Crescent Community Health Center first opened its doors in October of 2006. Crescent was founded by a group of dedicated board members made up of community stakeholders who identified the need for primary medical and dental care for underserved populations. Since then, Crescent has been providing high-quality primary and preventive medical and dental care to members of the community.