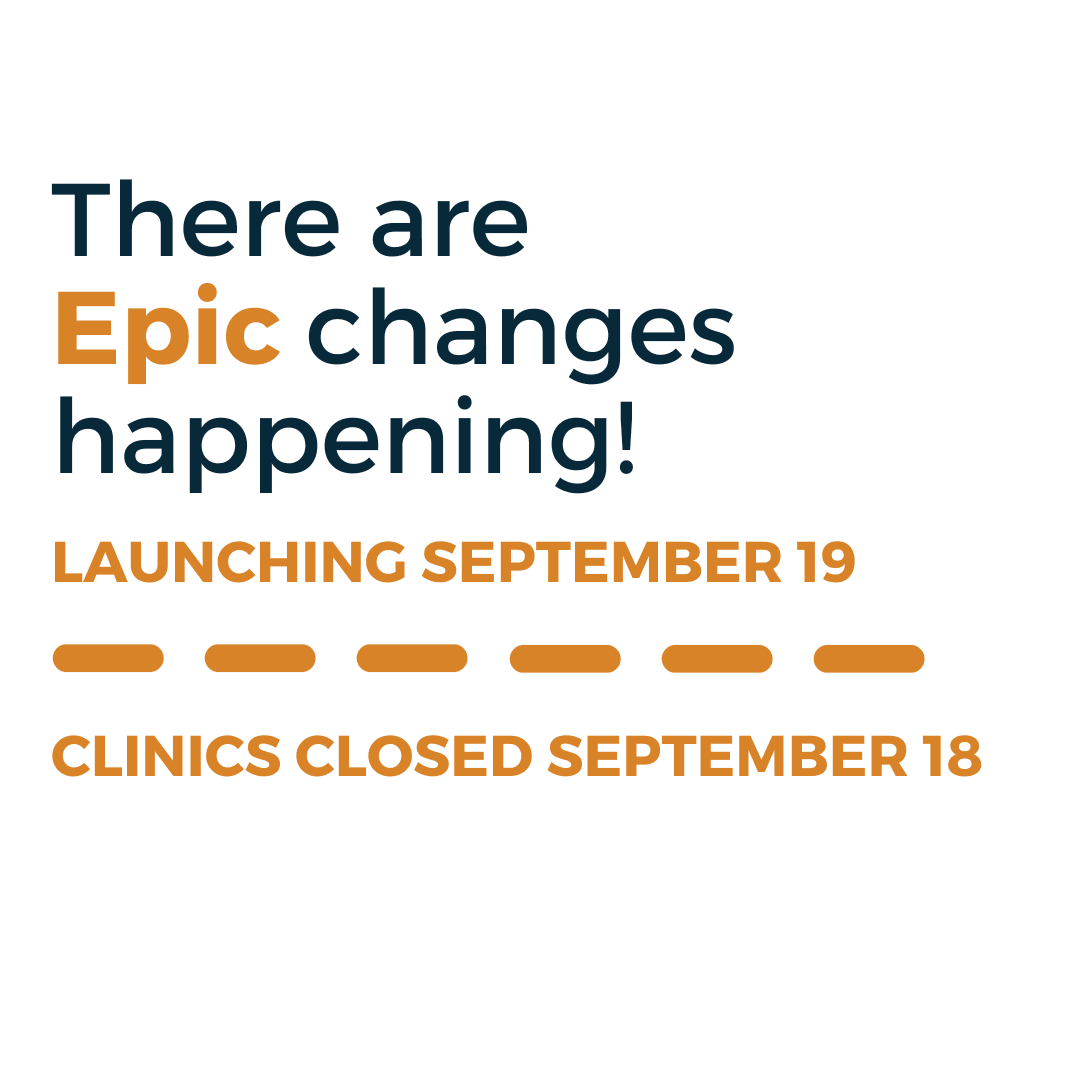 To help our team prepare, all clinics will be closed September 18
We are moving to a new best-in-class Electronic Health Record (EHR), Epic, which will allow us to provide a better care experience for our patients.
Be on the lookout for more updates in the coming weeks on this exciting change taking place.
To help our staff train for this transition all clinics will be closed on September 18, reopening and launching our new Epic system on September 19 with regular clinic hours.
Quickcare's hours will continue to be adjusted for the next several weeks to the schedule below:
September 19-22: Quickcare Closed from 11AM–1PM

September 25-29: Quickcare Closed from 11AM–12:30PM

October 2-6: Quickcare Closed from 11AM–12PM