Stonehill Partnership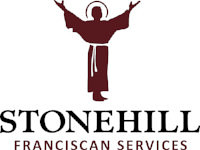 Stonehill and Crescent Community Health Center have partnered to provide you with convenient, affordable and high quality dental services.
Services Provided:
Restoration: Our dentists will help you get your teeth back to a healthy state by removing decay and filling cavities.
Extractions: When a tooth requires an extraction let the dentists at Crescent help you! The dentists at Crescent will do their bests to help before, during, and after the procedure so you can have a positive experience.
Endodontics: Commonly known as a root canal treatment. If a tooth is causing pain or swelling, then it may have an infected nerve (pulp). Endodontic treatment of a tooth saves a tooth that may otherwise have to be extracted.
Cleanings: Come in to have your teeth cleaned by one of our hygienists! Studies show that coming in routinely for dental cleanings will help prevent cavities!
Dental Comprehensive Exams: This appointment is to establish a treatment plan customized to your needs. One of our dentists will complete a full exam and have a conversation with you regarding your treatment needs. Typically radiographs (x-rays) are made at this appointment.
Dental Limited Exams: If you are having an issue with a specific tooth or area, please call and schedule an appointment. The dentist will make a diagnosis and recommend treatment. In some cases treatment can be completed same day!
Referrals: Some treatment needs are beyond what we can offer in our clinic. If one of our dentists identifies a treatment need that needs to be referred, our Patient Care Coordinator can help make a referral to an outside clinic that can help you.
---