Jim Miller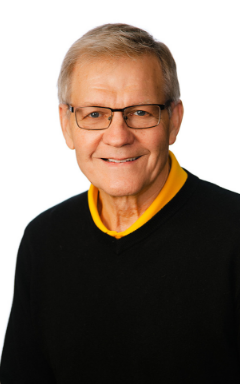 Jim Miller is a retired pharmacist having practiced in the downtown and Northend Dubuque community for approximately 45 years. He grew up on a small family farm near Wellman, Iowa and attended the University of Iowa College of Pharmacy. Jim and his wife Pam moved to Dubuque after marrying during college. Pam taught elementary education in Dubuque, as well as being a super mother to their three children. 
These days Jim's new career is providing "Grandpa School" for his Second Grade granddaughter and volunteer work with Crescent Community Health Center (Crescent), the Dubuque Food Pantry and his church. His hobbies include golf, working on his family farm and Hawkeye sports.
"I began my relationship with Crescent as a pharmacist during the formative years and joined the board in 2014 when I retired. I have served primarily on the finance committee. I believe that the creation and sustainability of Crescent is one of the most significant events to have occurred in the Dubuque area," said Miller. "I am proud of the services we provide and the positive impact we can have for the people we serve.  I am honored to be able to play a small role in our success."