Chris Williams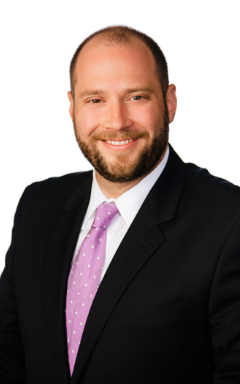 Chris Williams has served Crescent Community Health Center (Crescent) as a board member since 2015. Professionally, Chris Williams serves as a corporate attorney for Cottingham & Butler here in Dubuque. Personally, he is a married father of two boys. Chris has been interested in health care delivery and the serving of community health needs for many years, in no small part due to the fact that his father was a physician in the area for many years. His dad always taught his family that giving back is a central tenant of any live well lived. They witnessed firsthand his father's many service trips to South America and Southeast Asia operating in underserved populations, almost exclusively with children. Chris views Crescent as a local embodiment of this service driven philosophy and is honored to be a part of such an impactful organization. 
Chris was born and raised in Dubuque, Iowa but spent time in Des Moines, Iowa and Evanston, IL before returning to Dubuque with his family 2010. He is married to his wife and best friend, Kirsten. They have two sons, Tommy (age 17) and Peter (age 6). Tommy is a student and athlete currently in his junior year at Dubuque Senior High School. Peter is happy and outgoing six-year-old who is currently a Kindergartener at Irving Elementary School. 
"What I enjoy most about serving on the Crescent board is the people, plain and simple. Crescent is filled with great people who care and who strive to get better. I enjoy being around that mentally and soaking it up," said Chris. "Crescent is a special place full of providers and staff members who truly care about the patients they serve. Crescent provides first class care regardless of age, income, race or religion and strives to make a difference in the health and wellness outcomes of the patients it serves. The work Crescent performs is important to our community. It's made special, however, by the people who perform that work. Crescent, its leadership and board aim to tackle the broader healthcare problems of the community at large through serving the communities most underserved."