Avoid Unnecessary Emergency Room Visits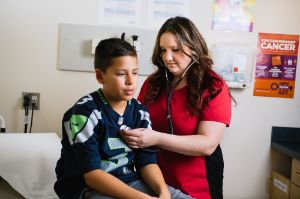 Crescent Community Health Center (Crescent) has appointments available daily dedicated specifically for urgent medical care. Avoiding unnecessary emergency room visits is important for our patients both financially and medically. In addition to our urgent medical appointments during operating hours, Crescent offers an after hours call service which allows you to speak directly with a triage nurse. 
Understanding what a true medical emergency is and when the ER should be utilized is extremely important. An emergency is a serious medical condition or symptom (including severe pain) caused by an injury or sickness, or mental illness, which arises suddenly and requires immediate care and treatment to avoid disability or death. An ER visit is in order if you experience:
Symptoms of a heart attack, such as chest pain lasting more than 2 minutes

Symptoms of a stroke, such as numbness or weakness in the arms or legs

Extreme shortness of breath

Heavy bleeding that continues for over 10 minutes

Poisoning

Complicated fractures

Head or major organ injuries

Coughing or vomiting blood

Homicidal or suicidal feelings
In these cases, do not hesitate to call 911 and get emergency help.