Substance Abuse Services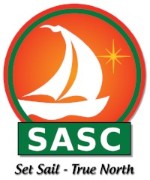 Substance use disorders occur when the recurrent use of alcohol and/or drugs causes clinically significant impairment, including health problems, disability, and failure to meet major responsibilities at work, school, or home. 
In 2014, about 21.5 million Americans ages 12 and older (8.1%) were classified with a substance use disorder.  Of those, 2.6 million had problems with both alcohol and drugs, 4.5 million had problems with drugs but not alcohol, and 14.4 million had problems with alcohol only.  In 2016, 26% of Dubuque County adults self-reported heavy alcohol consumption, compared to 19.2% for the state of Iowa.
To help our patients and community combat substance abuse disorders, Crescent has partnered with the Substance Abuse Services Center (SASC) to offer on site substance abuse counseling on Tuesdays and Thursdays.  Our goal is to work together with SASC to provide a comprehensive recovery-oriented system of care.  We also offer FREE NARCAN training!  Learn more here.
Please contact Ann Morris at 563.690.2417 to inquire about these services.