Brain Health Clinic
Crescent Community Health Center's (Crescent) Brain Health Clinic provides integrated brain health care to adults, children and adolescents. Integrated care means, patients establish and actively participate in routine care with Crescent's medical, dental and brain health departments.
The integrated model allows for ongoing collaboration between departments and care coordination. The medical, dental and brain health clinics share the same medical records, which allows for information sharing between departments as necessary.
The brain health clinic care team (pictured above) is made up of counselors, psychiatric prescribers, nurse practitioners, nursing staff and medical assistants. We also collaborate with physicians, pharmacists, care coordinators and health educators when needed.
Services Include:
Patient Consultation

Brief Intervention

Therapy and Counseling

Medication Prescribing and Management
Our care team treats a variety of brain health disorders including:
Depression

Anxiety

Bipolar

Schizophrenia

Trauma

Grief and Loss
We utilize:
Various types of therapy (including but not limited to):

Cognitive Behavioral Therapy (CBT)

Trauma Focused CBT

Dialectic Behavioral Therapy

Motivational Enhancement Therapy

Various techniques (including but not limited)

Mindfulness

Art/Play
Meet our brain health providers here, or call us today to schedule your appointment at 563.690.2863.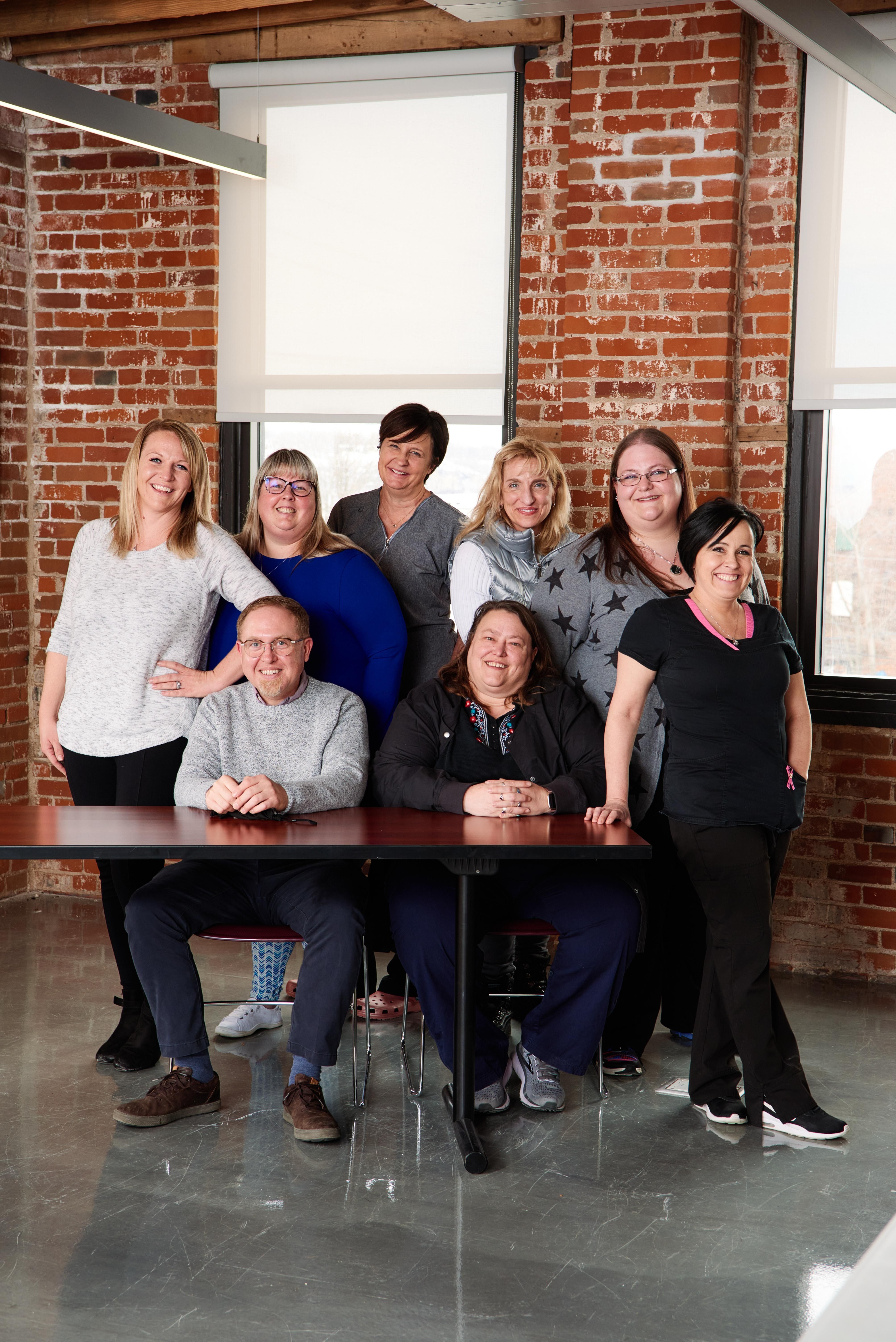 Brain Health Access Centers
What is an access center? Simply put it is urgent care for brain health needs (mental health and substance use). Like urgent care a person does not need to be referred to the center rather they can simply walk-in. If someone has transportation, they can simply go to the center directly. If they do not have transportation, they need to call mobile crisis (see number below).
Mobile Crisis
Your Life Iowa
Access Centers
Mental Health Access Center
Address: 501 13th St NW Cedar Rapids, IA 52405

Phone: (319) 892-5612
GuideLink Center