Behavioral Health Services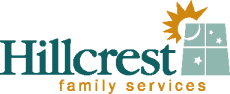 Approximately 1 in 5 adults in the U.S.—43.8 million, or 18.5%—experiences mental illness in a given year, and can affect people from all walks of life. 
To better provide patient-centric care, Crescent Community Health Center partners with Hillcrest Family Services to provide daily on-site behavioral health services. The behavioral health therapist collaborates with your primary care provider in an integrative approach to co-management of your behavioral health conditions.  We can also provide referrals to other behavioral health specialists if needed. 
Please contact Ann Morris at 563.690.2417 to inquire about these services.