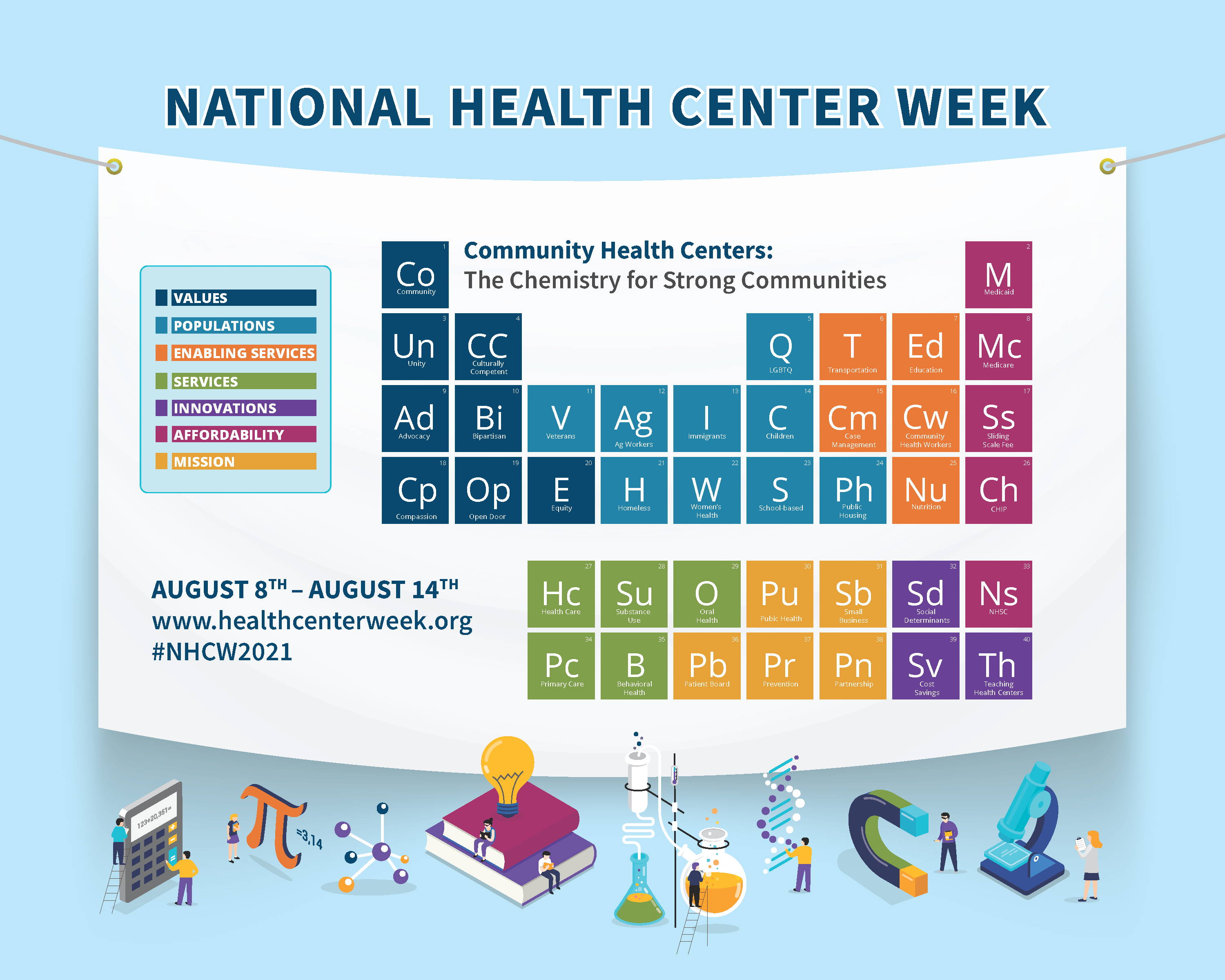 NATIONAL HEALTH CENTER WEEK
The Chemistry for Strong Communities
August 8 - 14, 2021
National Health Center Week is an annual celebration with the goal of raising awareness about the mission and accomplishments of America's health centers. Please join the celebrations!
Monday, August 9
Healthcare for the Homeless
Throughout the day we will be collecting wish list items from patients and staff to donate to Opening Doors. If you would like to donate, items can be dropped off at Crescent! View wish list items.
Wednesday, August 11
Patient Appreciation Day
Stop by Crescent for awesome swag! We will be showing our patients how much we appreciate them by offering giveaways all day long.
Saturday, August 14
Children's Health Day
We are having a carnival in the Crescent parking lot from 10 a.m. - noon! There will be games, boxed lunches, ice cream and more. You won't want to miss this exciting event celebrating Crescent's impact on our community.
Coloring Contest - ALL WEEK!
Children are welcome to participate in our coloring contest all week! Pick up the coloring contest image at Crescent.
Once you have completed your drawing bring it back to Crescent to be entered in our contest!